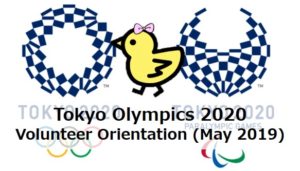 Konnichiwa! I'm Mami, a trilingual girl in Japanese, English and Chinese.
This time, I'm going to give you an overview of the orientation of the volunteers for the 2020 Tokyo Olympics.
I hope that this information will be useful for those who want to volunteer for the Tokyo Olympics with me, and for those who are interested in volunteering for the Olympics.
First of All
On a certain day in May 2019, I participated in a volunteer orientation for the 2020 Tokyo Olympics.
The TOKYO 2020 Field Cast management office also narrowed down the number of participants in the orientation because there were 204,000 applications for this volunteer although they need  just 80,000 volunteers.
The application period for volunteers is from September 26 to December 21 in 2018, and I submitted the application form slightly later in mid-November.
It seems that some of the early applicants  joined the orientation in February 2019, so I had given up (or rather, I forgot) being nominated as a volunteer. However in mid-April, I suddenly received an email inviting me to join the orientation.
On a certain day in May 2019, I attended the orientation session.
Content of Orientation
The Tokyo venue is a one-minute walk from the Kyobashi Exit of Yurakucho Station, where there used to be a LOFT and a MUJI store, now called "Tokyo Sports Square".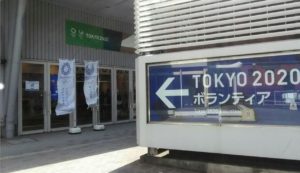 The approximately two-hour orientation was conducted on the following schedule.
Explanation of the Tokyo Olympics and team activities (about 60 minutes)
Interview (about 10 minutes)
uniform size matching
And, the two objectives of this orientation are as follows.
Share enthusiasm to work as a volunteer for the 2020 Tokyo Olympics
Understand whether the applicants can work as a team while caring for each other?
Needless to say, but it is the interview that has the biggest impact on the success or failure of a candidate.
Interviews were conducted with two evaluators and two volunteer applicants.
It's basically a friendly atmosphere, and all we had to do is tell the evaluators about our hobbies, volunteer experiences, and why we applied to volunteer.
At the end of the interview, I was asked if I would like to volunteer in a role I don't want, or if I can be a driver, for which there are few applicants.
I ended the interview by informing the evaluators that I would like to volunteer for a role I did not want, but that I could not help driving because I don't have enough driving experiences.
At Last,I received a Tokyo Olympics limited edition clear file holder and went home after matching the size of the uniforms.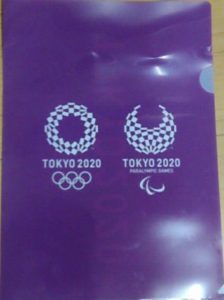 The above is the lavender color that was said to be the most popular.
Lastly, but not least
※Criticized as "exploited volunteers in Tokyo 2020" since the beginning of the volunteer recruitment process, the orientation  also revealed a tight financial situation.
※Tokyo 2020 volunteers will only receive a 1,000 yen prepayment card per day as compensation for 8-hour working (1000 yen = about 10 dollars )
Is it appropriate for volunteers to take on the role of a driver, whose risk is relatively higher than other roles...?
Although I am not happy with such a working condition, since my current company prohibits a sideline and I can only participate in the Olympics in the form of a volunteer, I would like to proceed as far as the selection goes.
The results will be announced in September 2019.
I'll post more on the blog as soon as I know the results.
I'd love it if you could follow me on Twitter.
Other articles related to Tokyo 2020 is ...